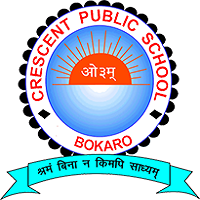 Crescent Public School
Sector 6, Bokaro, Jharkhand. Ph: 06542-268696
Steps to download Report Card:
1.Fill in the admission number in the form. If you don't know your admission number, refer to your ID card it will be in the format 1234/18.
2.Check the ReCaptcha check box and accept the terms and conditions.
3.Click on Submit.
4.You can view your Reference Report Card of Session 2019-2020.